To speed Epicor up each user can "Cache" several of their most used screens. The first time each screen is loaded during a session will still take the same amount of time. But the screen will be saved in cache memory after that point. The load will be much faster after the first load. To set the Memory Caching you must be in the desired entry screen. Then choose Tools > Options
Then click on the Memory Cache checkbox.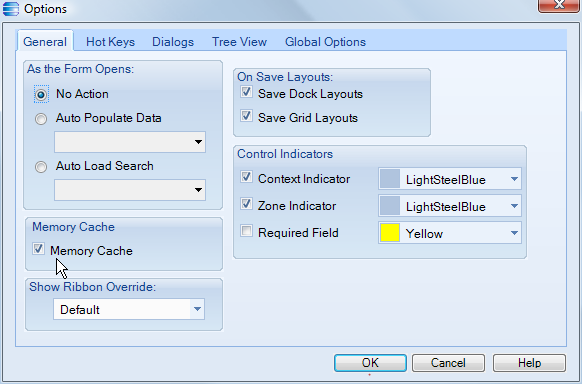 This option should be used sparingly. If too many screens are "Cached" the screen load will become slower.  This is because each cached screen stays in RAM.  If your machine starts running low on RAM, it will swap Epicor and other open applications out to your hard drive which will slow down the overall computer.  If you have a lot of ram (such as 2 gigs or more), this issue because less apparent.