One of the nice features of Epicor 9 was that reporting was run thru the System Manager. Once the report was submitted you could continue your online processes. You where not locked up until the report finished. All worked great as long as there was not a problem or data was not found. You would have to go into the System monitor to find out no records where found with your selection criteria.
Starting with Epicor 9.05.604 this has been fixed.
Open the System Monitor either from the System Monitor Icon in the Task bar or from the Epicormenu (System Management > Utilities > System Monitor)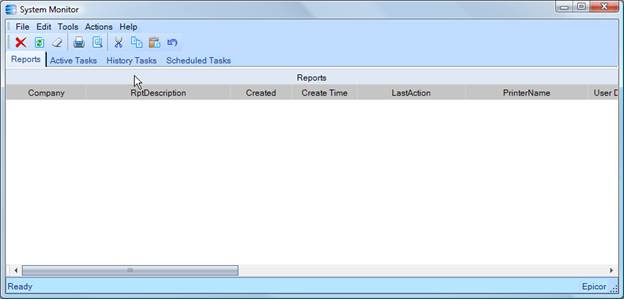 Then Choose Actions > Status Balloon Properties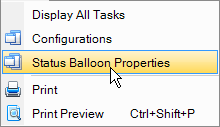 The following screen will be displayed.
Start out by checking all options or at least the "Errors" options.
When these are selected balloons like the following will be displayed