Epicor Apply Security Groups to all levels of the menus
One common shortcut when applying security is to apply the security at the higher levels of the menu security only.
For instance, on the Financial Management Menu only give the financial groups access. For everyone else, the Financial Management menu and all menu items below disappear.
From the prior menu snapshot you can see all of the Financial menus are missing.
I am a salesman that goes into Customer tracker for Dalton and go to the Financial > Billing > Detail tab and notice Currency field. I right click on Currency and open with Currency Entry
I am now in Currency Master Maintenance and this is because this menu option security allows it.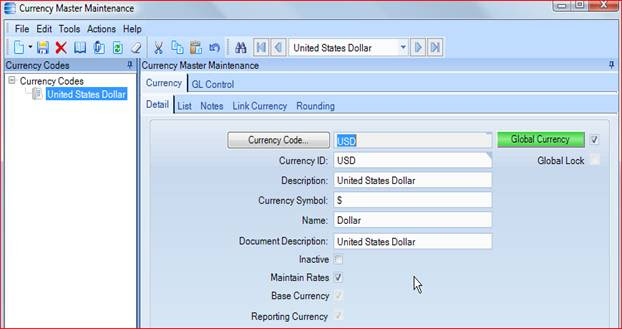 Make sure you set security on every menu item. Each new release you need to research whether any menu items have been added and setup the correct security groups.